Automotive repair and maintenance facilities have been declared an essential operation during the COVID-19 outbreak. As such, we will remain open and be here to serve you. Please know that our first concern is the safety of our employees and customers. During this time, we will take additional precautions in servicing your vehicle. These measures may include using a seat cover, steering wheel cover, and wiping down door and shift handles. We will also ensure sick employees stay home. We may close our waiting room. Please call ahead for the most current information, but know that we are here to serve you and keep your vehicle running during these difficult times. Thank you for being a Greg's Auto Service and Repair customer.
Greg's Auto Service and Repair, Fayetteville's Best Auto Repair Services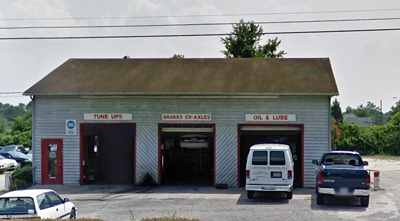 Since 2003, Greg's Auto Service and Repair has provided the Fayetteville area with five-star auto repair. Our goal is to offer top-notch auto repair services available at affordable prices. Call today to schedule an appointment at 910-677-0101 or come by the shop at 1309 Robeson Street.
Convenient and Fast
We know your time is important. That's why we are conveniently located near you in Fayetteville, NC. Most truck or car maintenance services can be performed while you wait. Many repairs can be completed the same day. Difficult or easy, our mechanics will get your auto repairs done quickly and get you back on the road in a jiffy. Call today to schedule an appointment at 910-677-0101.
How Much Will It Cost?
We will provide you with a straight-forward estimate before beginning any repairs. Ask us about options to keep auto repair cost low or discuss upgrades with one of our mechanics to keep your car running at peak performance. We stand behind all of our work with a guarantee you can take to the bank.
We Can Handle It
We provide the Fayetteville area with reliable, affordable automotive maintenance and repair services. You'll be hard-pressed to find the same level of professionalism and service that our auto mechanics provide! Our certified technicians and highly trained auto repair specialists provide the best service in Fayetteville on domestic and import cars and trucks of all types.
Call today to schedule an appointment at 910-677-0101 or email us.
Discover What We Do!
4x4 Services, Brakes, Car & Truck Care, Electrical Services, Engine & Transmission, Engine Maintenance, General Services, Heating and Cooling Services, Inspections and Emissions, Miscellaneous Services, Quick Lube Services, Tires, Towing, Transmission Services and Undercar Services
Vehicle Tips
According to recent studies, 5 percent of all motor vehicle fatalities are clearly caused by automobile maintenance neglect.
The cooling system should be completely flushed and refilled about every 24 months. The level, condition, and concentration of coolant should be checked. (A 50/50 mix of anti-freeze and water is usually recommended.)
Never remove the radiator cap until the engine has thoroughly cooled. The tightness and condition of drive belts, clamps and hoses should be checked by a pro.
Change your oil and oil filter as specified in your manual, or more often (every 3,000 miles) if you make frequent short jaunts, extended trips with lots of luggage or tow a trailer.
Replace other filters (air, fuel, PCV, etc.) as recommended, or more often in dusty conditions. Get engine drivability problems (hard stops, rough idling, stalling, diminished power, etc.) corrected at a good shop.
A dirty windshield causes eye fatigue and can pose a safety hazard. Replace worn blades and get plenty of windshield washer solvent.
Have your tires rotated about every 5,000 miles. Check tire pressures once a month; let the tires cool down first. Don't forget your spare and be sure your jack is in good condition.
Check your owner's manual to find out what fuel octane rating your car's engine needs then buy it.
Keep your tires inflated to the proper levels. Under-inflated tires make it harder for your car to move down the road, which means your engine uses more fuel to maintain speed.
Lighten the load. Heavier vehicles use more fuel, so clean out unnecessary weight in the passenger compartment or trunk before you hit the road.
Use the A/C sparingly. The air conditioner puts extra load on the engine forcing more fuel to be used.
Keep your windows closed. Wide-open windows, especially at highway speeds, increase aerodynamic drag and the result is up to a 10% decrease in fuel economy.
Avoid long idling. If you anticipate being stopped for more than one minute, shut off the car. Contrary to popular belief, restarting the car uses less fuel than letting it idle.
Stay within posted speed limits. The faster you drive, the more fuel you use. For example, driving at 65 miles per hour (mph) rather than 55 mph, increases fuel consumption by 20 percent.
Use cruise control. Using cruise control on highway trips can help you maintain a constant speed and, in most cases, reduce your fuel consumption.
Keep your engine tuned. A fouled spark plug or plugged/restricted fuel injector can reduce fuel efficiency as much as 30 percent.
Inspect the engine's belts regularly. Look for cracks or missing sections or segments. Worn belts will affect the engine performance.
Have the fuel filter changed every 10,000 miles to prevent rust, dirt and other impurities from entering the fuel system.
Change the transmission fluid and filter every 15,000 to 18,000 miles. This will protect the precision-crafted components of the transmission/transaxle.
Inspect the suspension system regularly. This will extend the life of the vehicle's tires.
What Our Customers Are Saying

Greg is a good and honest mechanic. He is the only place I go to get my car worked. I have been going to his shop over ten years. I like that he do a great job.
Mable L. Williams

, 11/17/2014



Awesome crew...great job, fantastic customer service.
Joanie Perry Bergeron

, 07/01/2015



Great service, the employees know what they are doing.
Jackie Santos

, 02/20/2016



Greg is such a great mechanic in every way........ He's the type of man that informs you about your car, but more importantly, he shows YOU...... When I was in the army had the pleasure to meet him.. He worked on my car and still does til this DAY!!!!! Lisa is such a WONDERFUL person.... All business, but she knows her stuff. You in or around Fayetteville, TAKE IT TO GREG'S AUTO REPAIR, YOU WON'T GO WRONG!!!!!

The honestly and knowledge of this guy is priceless , his price is Super Fair the only place I take my cars to
Mario Barrantes Monge

, 10/03/2017



Best place to have your vehicles serviced & repaired
Richard Manuszewski

, 06/07/2018